The Lineage of the School of Lost Borders
The tradition of the School of Lost Borders began in the late 1960's when Dr. Steven Foster was teaching romantic poetry in the Humanities Department at San Francisco State University. During the infamous strike and protests led by a coalition of students of color and the Black Student Union, Steven took a strong political stand. He stood by the side of the students, holding classes off campus and encouraging dissent. He, along with many other faculty members, was subsequently fired. Steven's search for deeper meaning, growing fascination with pan-cultural mythology, and a desire to create his own rite of initiation drove him into the classroom of nature.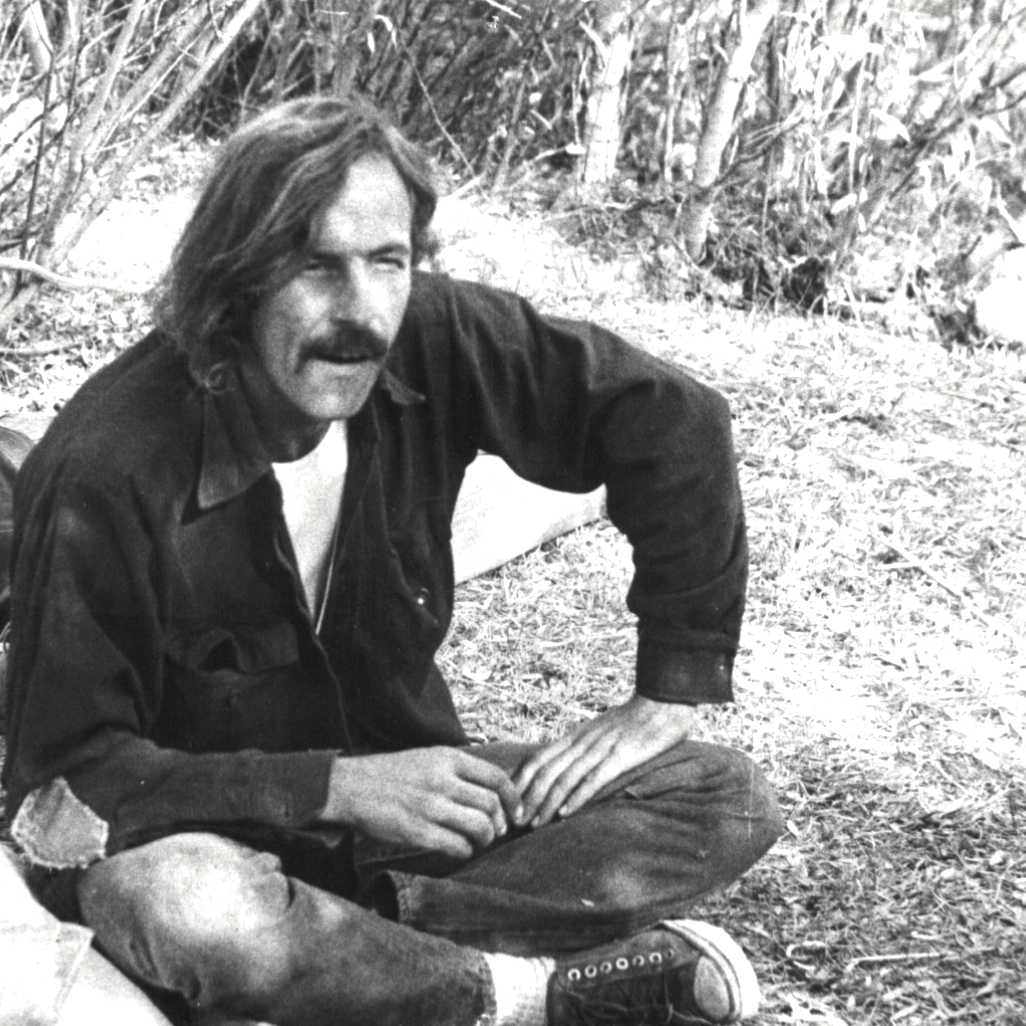 " We began way back when, in the days when revolution was in the air, when rock and roll was filled with protest and the young were sticking flowers in the gun barrels of National Guardsmen. Even then, the answer to the dilemma of culture was clear: True revolution would never come about until the children remembered the way to get to adulthood - and the adults to true elderhood - and the elders to honorable death. And none of this would ever come to pass unless I learned the ancient art of birthing myself, and, by definition, others of my species, through rites of passage in wild nature, our true mother home."
- Steven Foster
After spending much of a year alone in the deserts of Nevada, Steven returned with a deep commitment to wilderness rites of passage specifically to bring meaningful experiences to youth marking their entrance into adulthood. He met Edward Beggs who ran the youth component of a federally funded Marin Open House and began an innovative dialogue with Robert Greenway, Tom Pinkson and Vern Muhr. This led to the first of many youth wilderness rite of passage ceremonies that Steven guided, and it formed the basis for what is now offered through the School around the world.
In 1973, Steven and Meredith Little met and became partners at an all-night shift at Marin Suicide Prevention Center. They fell in love and began leading groups together. They followed Odysseus to the Greek island of Ithaki, conceived a child, and fostered a dream. Ten months later they returned to Novato, California, and in 1976 they founded the non-profit organization Rites of Passage, Inc.
The dream between Meredith and Steven not only lives on, but comes to life in The Love Story where Meredith shares her memories of love, creation, and the extraordinary teachings of land and ceremony.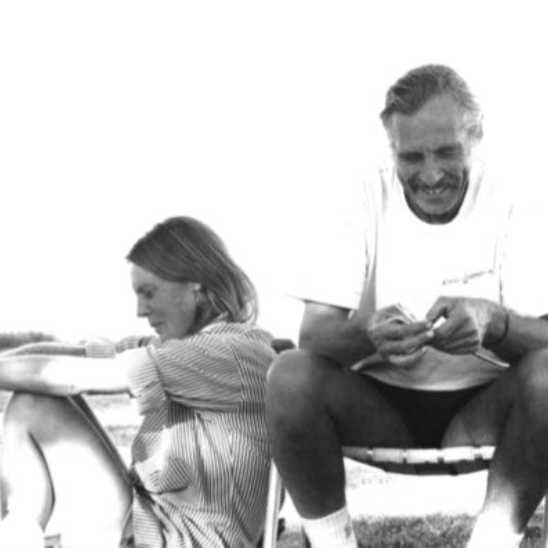 Through Rites of Passage Inc., Steven and Meredith spent years focusing on vision fasts and wilderness rite of passage experiences for youth. In addition, they began to expand their offerings to adults who came asking for meaningful ways to mark the many significant transitions that happen throughout life. They developed a 2-year training component called the Raccoon Lodge. From this training component, a staff emerged to handle the growing interest and need. These members include: Marilyn Riley, Jack Crimmins, Jennifer Massey, Drew Pratt, and Linda Gregory.
In 1980, Steven authored the first of many books on the subject of their work. This first book, called The Book of the Vision Quest, was published by Island Press, and continues to this day in a revised form by Simon & Schuster.
In 1981, after careful consideration, Steven and Meredith gave Rites of Passage, Inc. away to Jennifer Massey, Drew Pratt and a committed Board of Directors. Rites of Passage, Inc. continues to run successful programs today under the leadership of Mike Bodkin.
The beginning of lost borders
Wanting to be closer to desert landscape they loved, Steven and Meredith moved to Payahuunadü (The Owens Valley of California) in 1981, and founded the School of Lost Borders. 
The name "Lost Borders" comes from a Mary Austin poem entitled, 'The Land of Lost Borders', honoring this high and low desert land which stretches eastward beyond the horizon's vanishing limits. It is here where many of the School's original programs took place and continue on today.
The School of Lost Borders became the first training facility in the methods and dynamics of modern day wilderness rites of passage. Over the next two decades to address the growing demand, exemplary trainees were invited to the School as guides. Virginia (Gigi) Coyle, Em North, Joseph Lazenka, and Silvia Talavera became the first generation of Lost Borders guides, joining Steven and Meredith. Today, that number has grown, representing a diverse and committed group of guides and trainees with a wide range of backgrounds and expertise.
With the support of many teachers, Steven and Meredith explored rites of passage around the world and how to create modern initiation ceremonies that addressed the challenges of our times. Significant indigenous teachers provided teaching and support including Sun Bear (Chippewa), Heyemoyosts Storm (Cheyenne), and Grandpa Raymond Stone (Paiute). Virginia Hine, a cultural anthropologist (and god-mother to Meredith), supported them as they explored the core components of ceremony and ritual. Integrating these principles, their desire was for people to create their own "self-generated ceremonies" within the context and their lives, spiritual practices, culture.
Early on, they began a relationship with elder tribal member, Raymond Stone ("Grandpa Raymond"). They asked his counsel and permission for what they intended to offer through the School and began their work here with awareness and respect for the land and people of Payahuunadü. Part of this commitment was to respect specific Nüümü and Newe sites, with Grandpa Raymond's direction, as well as avoiding the use of tribal traditions or ritual.
They came to live with respect for those who are currently inhabiting the land and those who had come before. This included the Nüümü and Newe people, the land agencies, ranchers, and local businesses.
Learn more about our Cultural Relations.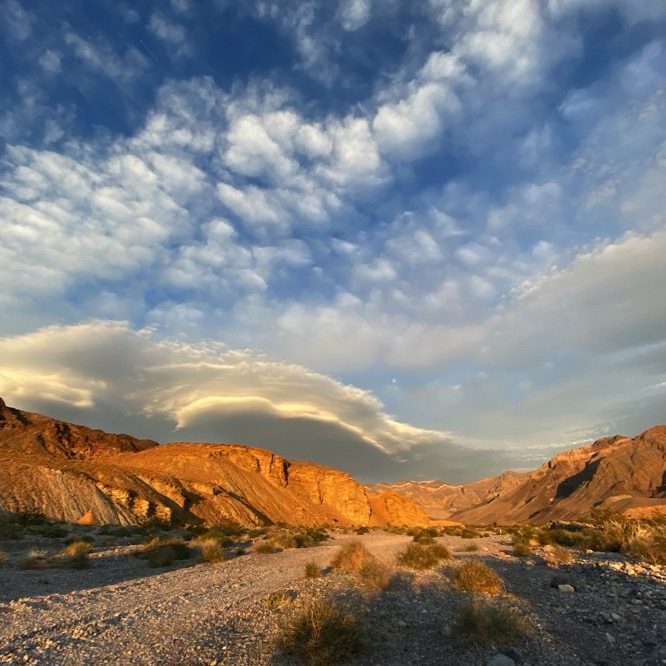 " The land around us (and within us) teaches with each passing season, and with each flood, drought, fire, and storm, that out of change, crisis and dying to what was, there appears a new story of form and adaptation. And that how we respond and integrate change into the fabric of our ongoing story colors the character of what comes next."
- Meredith Little Foster
In 1995, Steven was diagnosed with a degenerative genetic lung disease. In 2001, Steven and Meredith were unable to continue guiding training programs, while also running and expanding the School. They gave the School away to their core guides with the co-directorship of Emerald North and Joseph Lazenka, who boldly and competently reorganized and maintained the flow and creative growth necessary to address the tumultuous needs of modern times.
One of the last visionary legacies that Steven left behind was inspiring the first International Wilderness Guides Gathering, held in the Black Forest of Germany in the fall of 2002. Since then, these cross-cultural gatherings have continued to take place in South Africa, United Kingdom, North America, Ukraine, Germany, and Canada.
On May 6, 2003, Steven died surrounded by loving family and friends. His memory, fierce heart, and vision live on in many people around the world.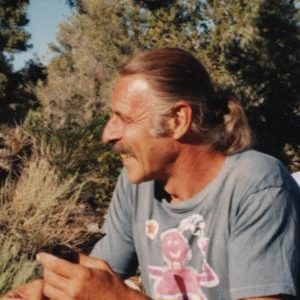 Steven is honored by the Steven Foster Memorial Scholarship Fund, which has provided thousands of people access to vision fasts and trainings. Support the school today to continue supporting Steven and Meredith's vision and the legacy of the School of Lost Borders. 
In 2008, the School received a generous seed donation and incorporated as a 501(c)3 non-profit organization with Joseph as the acting director later joined by Petra Lentz-Snow who went on to serve as director for several years. In 2020, the School created a new organizational model of representational governance that incorporates guides, administration, and Board perspectives in its decision-making and evolving vision. 
Most of the original guides are still guiding today, over two decades later, all generously committed to continuing the lineage of the School. We are also blessed with the steady and loving support of Meredith, offering her voice in the collective. We have also brought in guides that span generations, who offer programs in various regions including: California, Colorado, New Mexico, Washington, and Arizona. Many of our guides have also branched out, offering programs and trainings in their communities and around the world.
The roots of the School of Lost Borders have truly moved beyond the borders of its humble beginnings, into the hearts and lives of all who have come to our ceremonies, programs, and trainings over the last 40 years. After decades of offering trainings to tens of thousands of people around the world, we are inspired to see rites of passage ceremonies re-emerge globally.   
More detailed information on the history of the School can be found in The Love Story book available from Lost Borders Press.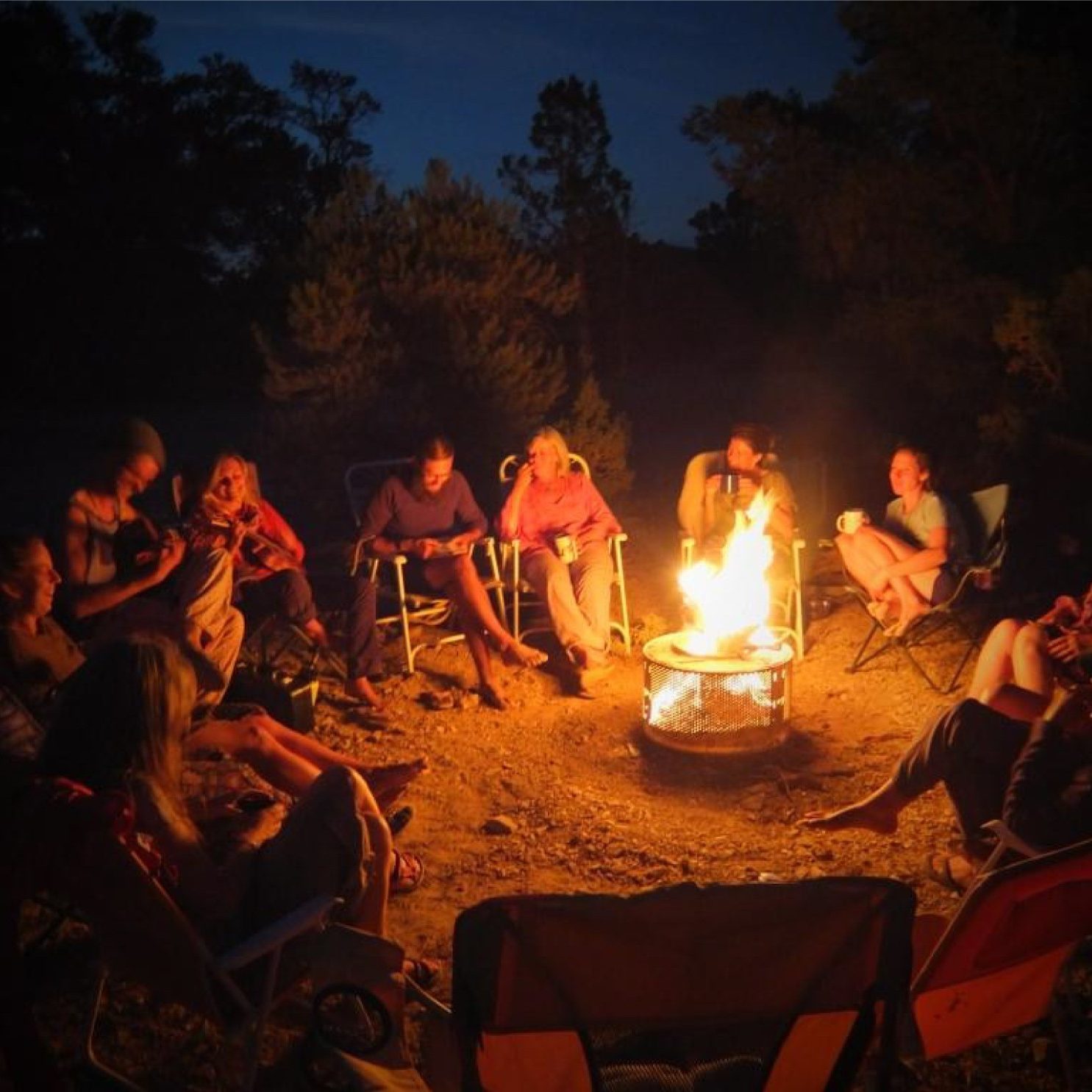 Yet, the very roots of the School's "tradition" came from the people themselves. The ones who dared to go with us for days and even weeks into the desert. The ones who stepped across the threshold into an ancient ceremony, bringing their diverse spiritualities, cultural backgrounds, prayers, and dreams...