About School of Lost Borders
For over 40 years, the School of Lost Borders has provided vision fasts, guide trainings, and other programs that offer initiatory, transformational experiences to those seeking growth, insight, and restoration. Our participants are of various ages, lifestyles, and cultures.
Our headquarters are in Payahuunadü, also known as the Owens Valley in California, which is ancestral and contemporary land of the Nüümü and Newe people. Our courses expand from the deserts of California, New Mexico, and Arizona, to the Rocky Mountains, to diverse landscapes across continents. Please visit our Cultural Relations page for more information about the School's commitment to regenerative relationships with people and place.
The School of Lost Borders has an organizational model of representational governance that incorporates guides, administration, and Board perspectives in its decision-making and evolving vision.
SIRI GUNNARSON- NET KEEPER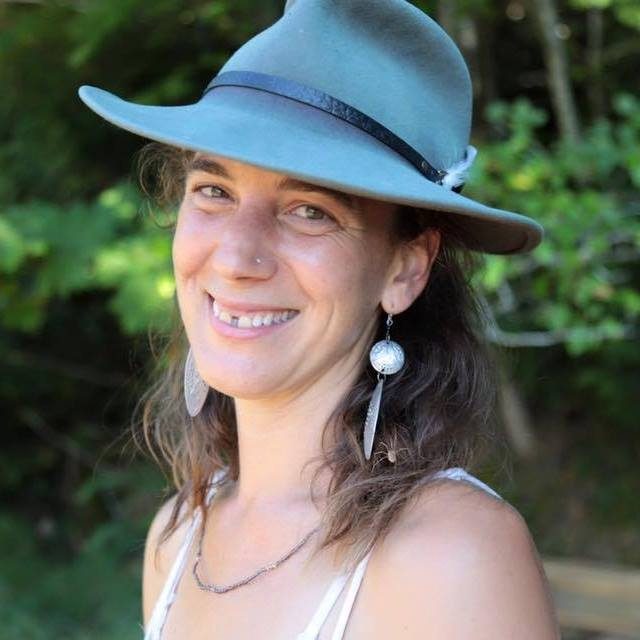 Siri Gunnarson (she/they) was first called to Ceremony with the School in 2009 and was deeply moved by the sense of belonging and wholeness accessible through stripping down and coming into direct contact with the world. Siri apprenticed with Gigi Coyle and others, focusing on the youth programs and Nature of Council. Siri has moved with purpose between places, projects, organizations, and programs with transformational vision including Three Creeks, Tamera, The Ojai Foundation, Ways of Council, School of Lost Borders, Soma Source, Naropa University LEAPNOW Gap Year Program, and Beyond Boundaries: an intergenerational 'response team for our times'. Currently Siri serves on the Youth Passageways Stewardship Council and Education and Consulting Collective as well as the Justice, Equity, Diversity and Inclusion committee for the Wilderness Guides Council. A deep believer in 'nature as teacher' and self-study as ways of insight into the human being, Siri is passionate about love and community, liberation and equity, embodiment and movement, and permaculture and water.
Email: [email protected]
Visit Siri's website at: www.rewildingrelationalrites.com
TESS HOWELL- HEARTH TENDER
Tess Howell (she/her) is Operations Manager at the School of Lost Borders. Tess has been managing not-for-profit organizations for the last 17 years. She is skilled at shape-shifting between the realms of accounts, business planning, policies & procedures -and- those of community, contribution and moving with mystery of life. Tess is also an accredited 5 Rhythms Teacher who specializes in dancing outdoors; a Soma Source movement based Rites of Passage Guide; a Spirit Rock trained dharma & yoga facilitator and a Buddhist Eco-Chaplain. Tess is UK born and now lives in Northern California (indigenous Coastal Miwok territory). Tess relishes and cherishes space, sky, sea and stillness. She finds refuge in dance, the dharma, badass basslines and beautiful boots. Tess is delighted to be supporting the School in offering its heart-felt and much needed work in the world.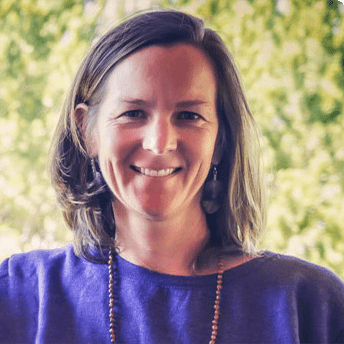 Katie Teague (she/her) is an award winning documentary filmmaker, timelapse photographer and somatic-based philosophical life coach. She's an eclectic mystic philosopher with a Masters degree in Depth Psychology. Katie has followed the jagged arc of a destiny path that eventually led her to fasting with the School of Lost Borders and assisting in the month long training in 2021. Katie's play/work lies at the intersection of digital sovereignty, conflict transformation, regenerative storytelling and sense-making for the emergence of a prosocial, thrivable world space.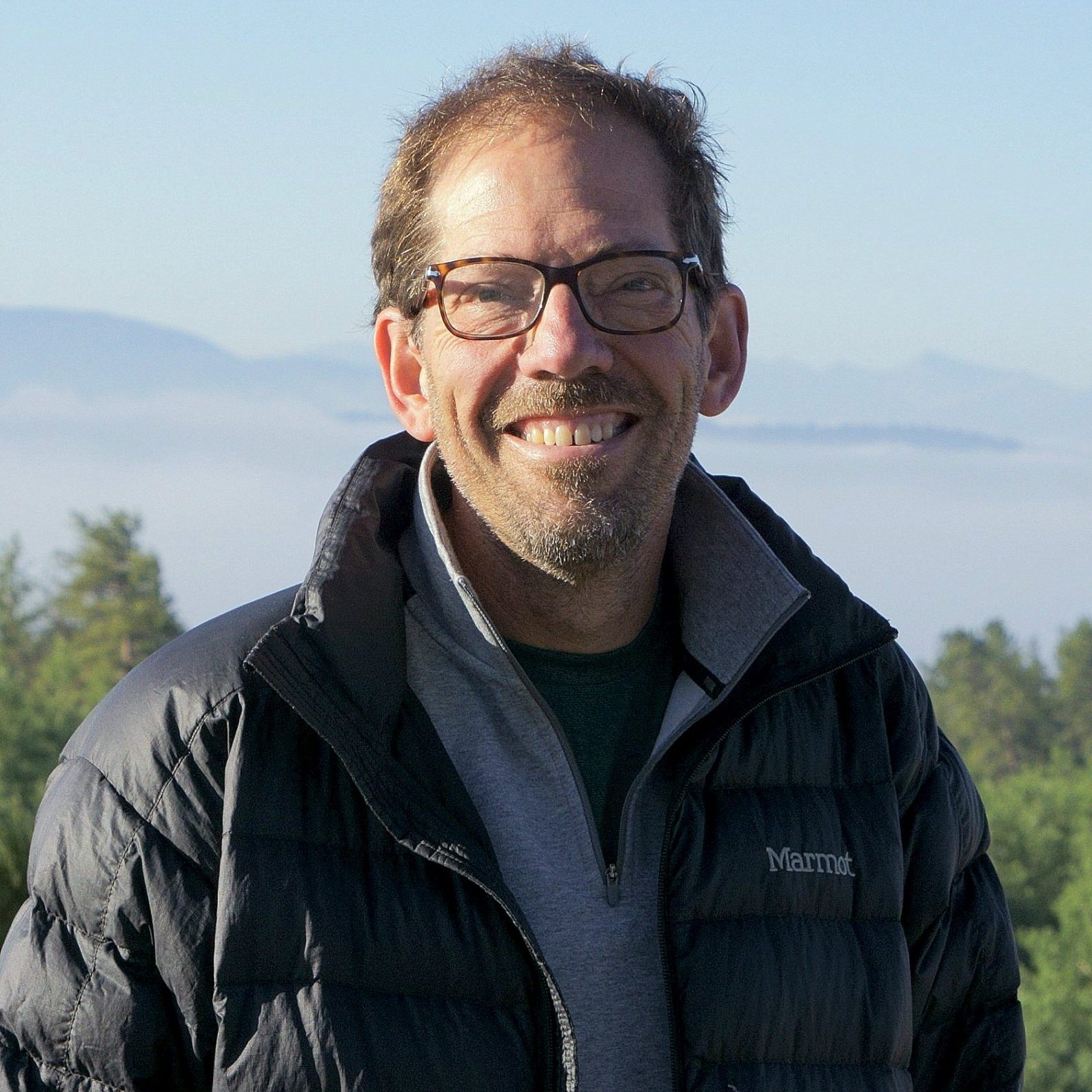 Ken Crocker (he/him) has been concerned about and addressing climate change for 20 years through serving as a board member for the GeosInstitute.org, including 18 years as the board chair.  The Geos Institute helps communities nationwide build resilience in the face of climate change using a holistic approach that prioritizes the needs of ecosystems and those on the frontlines of climate change impacts.  Ken has been active in his local community through a number of activities, including restorative justice work with boys and young men who have been convicted of crimes (resolvecenter.org) and using the power of personal stories to develop and foster community, connection, and healing (theHearthCommunity.com).  He has also worked with families and organizations as a mediator, organizational consultant, trainer and facilitator. Ken has been involved in the work of the School of Lost Borders since 2108 when he participated on his first course.  He has since participated on three courses and been an assistant guide on five more.  While he had an earlier career in high tech, his most rewarding has been as a stay at home dad for his two daughters who are now amazing young women.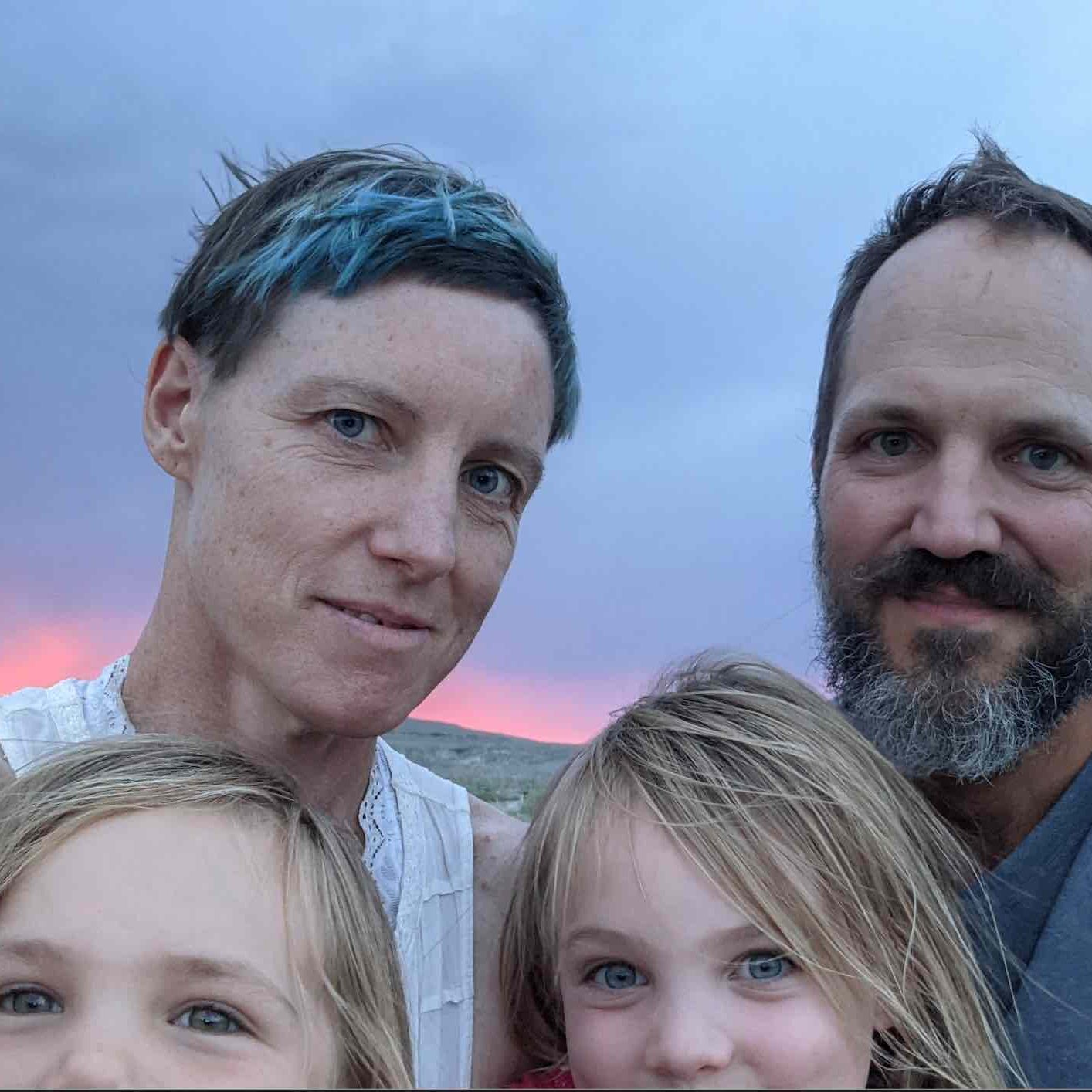 Selene has an MFA from Mills College in Oakland and has spent the last 20 years working for arts and arts education non-profits, most recently as the contemporary art curator for the city of Palo Alto. She has also directed her own art and science non-profit, bringing the work of artists and scientists together in San Francisco. Her current position is as mother to six and four year old humans, a grumpy chinchilla, and various other creatures able to cling to life on the volcanic tableland where we have staked a claim. As the daughter of Meredith Little and Steven Foster (founders of the School) she has spent a significant amount of time in the wilderness, much of it alone, and is deeply in awe of how transformative such a simple act can be.
Administrative Coordinator - Internal facing "Hearth Tender"
The School of Lost Borders is seeking an experienced, consistent and skilled Administrative Coordinator, one of two "Hearth Tenders" to undertake School administrative tasks, administer risk management, land use and permits and work collaboratively with the School's Admin to support on-going program success and a flourishing future.
Administrative Coordinator oversees the program and business accounts, supporting and tracking an independently contracted bookkeeper's work on a monthly basis, collaborating to ensure clean financial management, books and planning. The Administrative Coordinator works closely with an Public facing "Hearth Tender;" both are supported by and supervised by the Netkeeper.
This position may be carried out remotely. We are currently in an extended organizational restructuring, this position is new and will be dynamically evolving based on the needs of the organization and the capacity of the person who is hired. 
We anticipate main areas of responsibility including:
land use and permitting

risk management 

supervising a bookkeeper responsible for our financial accounts
Additional responsibilities may include:
website management

program registration

client database oversight 

other emergent administrative tasks.  
The position requires someone who is detail oriented with strong organizational capacity and ability to collaborate and communicate within a dynamic organization and community. Such a person would ideally feel aligned with the mission of the School, a small non-profit that has been involved in offering transformative nature-based programs for the past forty years. The successful candidate is someone who understands, or is willing to learn, the culture of the School, values connection to nature, enjoys working collaboratively with a loose network of guides, and is willing to listen deeply to others and the needs of the School.
The School of Lost Borders offers 33 programs a year in California, New Mexico, Arizona, Colorado, and Washington. Fifteen guides serve the School as independent contractors and we plan to grow to 22 guides in 2023. We are envisioning change and potential program development in the coming years.
The current center for many of the School's programs is located in Big Pine, CA.
QUALIFICATIONS
Relevant professional expertise
Excellent people skills, including flexibility, active listening, patience, and the capacity to engage in complex, interpersonal conversations (including sensitive subjects around diversity and inclusion) while maintaining a professional attitude.
Ability to multitask while also being detail oriented.
Self-directive and collaborative.
Knowledge of platforms and resources to improve organizational efficiency.
Technological savvy; can use (or learn easily) QuickBooks Online, fundraising software, payroll programs, etc., whatever is needed.
Flexibility, a sense of humor, integrity, and commitment to the School's core mission and a willingness to work with unknowns in the midst of an organizational transformation. 
This part time position will start at 20-25 hours a week with the potential to grow to full time if it is a mutual fit. As our organization develops there will be professional and personal growth opportunities; we want to know how you want to grow within our organization and in your life!
SALARY AND BENEFITS
Location agnostic, but we ask that you overlap a portion of your working hours with Pacific Standard Time.
Appropriate region-specific pay based on market data likely to increase over time.
A flex-time policy that emphasizes getting the work done rather than specific office hours.
More to be determined within the first two quarters of employment.
To apply please send a resume and a thoughtful cover letter with your application to
The School of Lost Borders is an equal employment opportunity employer and does not discriminate against applicants or employees because of race, color, religion, national origin, sex, age, citizenship status, disability status, genetic information, sexual orientation, or gender identity or expression of an otherwise qualified individual, or membership in any other class protected by applicable law. The School of Lost Borders hires and promotes individuals on the basis of their qualifications for the job to be filled.
The School seeks to build a culturally diverse and pluralistic staff committed to a multicultural workplace where differences are valued and respected. Women, minorities, individuals with disabilities, veterans, LGBTQ+ and intersectional individuals are encouraged to apply.