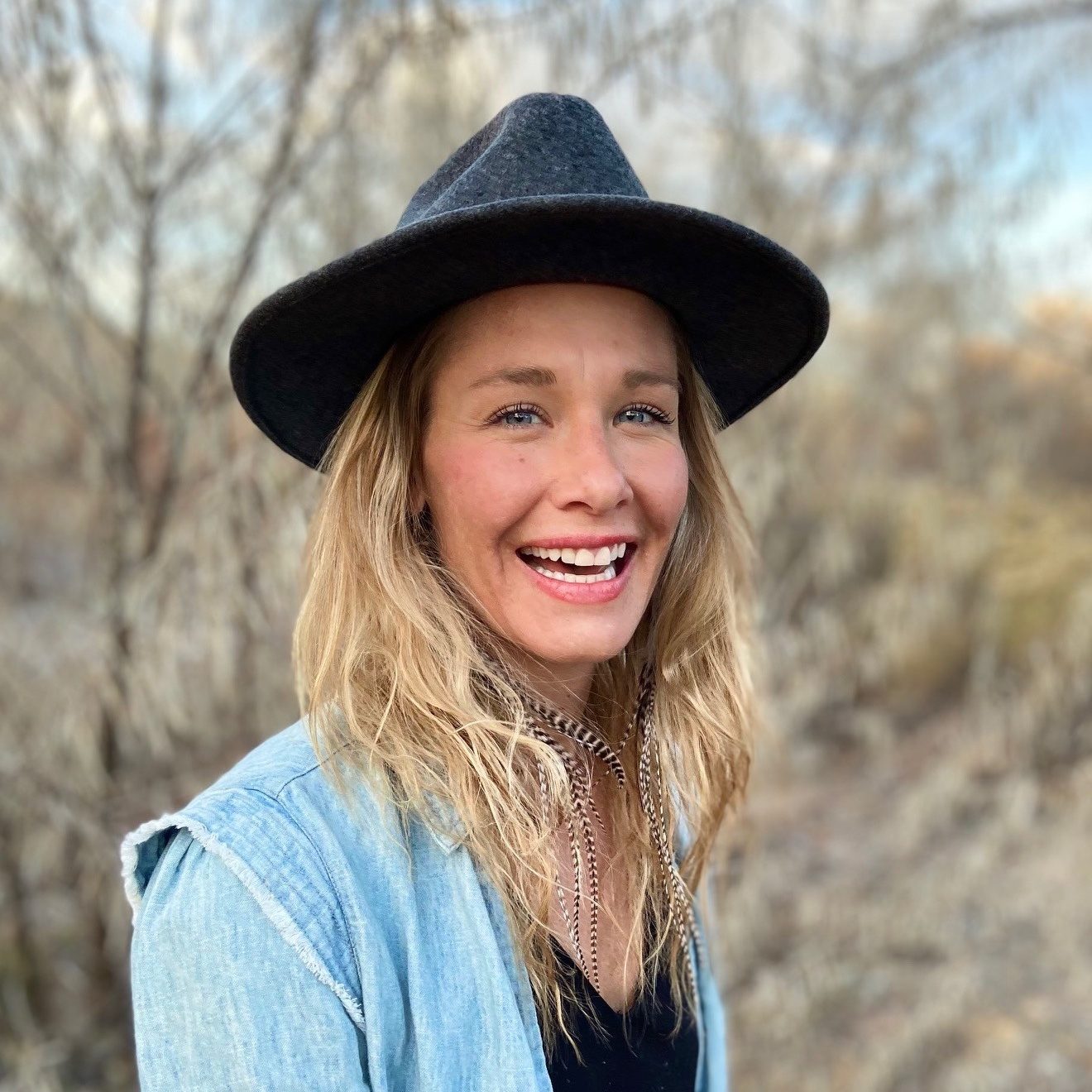 Kelly McClelland (she/her) brings realness and an open heart to her work as a bi-lingual Rite of Passage guide, Wilderness Psychotherapist, Designer, and Strategist. She believes rites of passage are not a one-time ceremony – but a way of life. Her practice stems from the seeds of ancestral recovery, direct relationship with land and kin, and self-generated ceremony. Kelly shares her ever-unfolding journey with whiteness, modernity/coloniality, and re-rooting the earth honoring traditions of her Scottish, Irish, English, and Eastern European heritage. As a guide, she brings humility, and wells of compassion, and reflects the radiance in each human being.
Currently, Kelly guides global education programs in Central and South America for Where There Be Dragons and is the Creative Director for the Global Biodiversity Narrative Project, a collective of creatives that are re-storying our relationship with all life. She is woven into a global network of guides called the Wilderness Guides Council and is part of their Justice, Equity, Diversity, Decolonization, and Inclusion (JEDDI) Council. She is on the Board of Wild Mountain Retreats which focuses on how rites of passage and nature-based retreats can meet and better support Queer, people of the global majority, and activist communities. 
What makes her come alive is listening to the sweet song of chickadee, catching fox on her doorstep, feeling the pull of that first wave, and the inexplicable magic of life's serendipities. She listens, ear to Earth for wisdom. And lives the question of what it means to be the change.
Email: [email protected]
Website: kelly-mcclelland.com.
GUIDE'S UPCOMING PROGRAMS