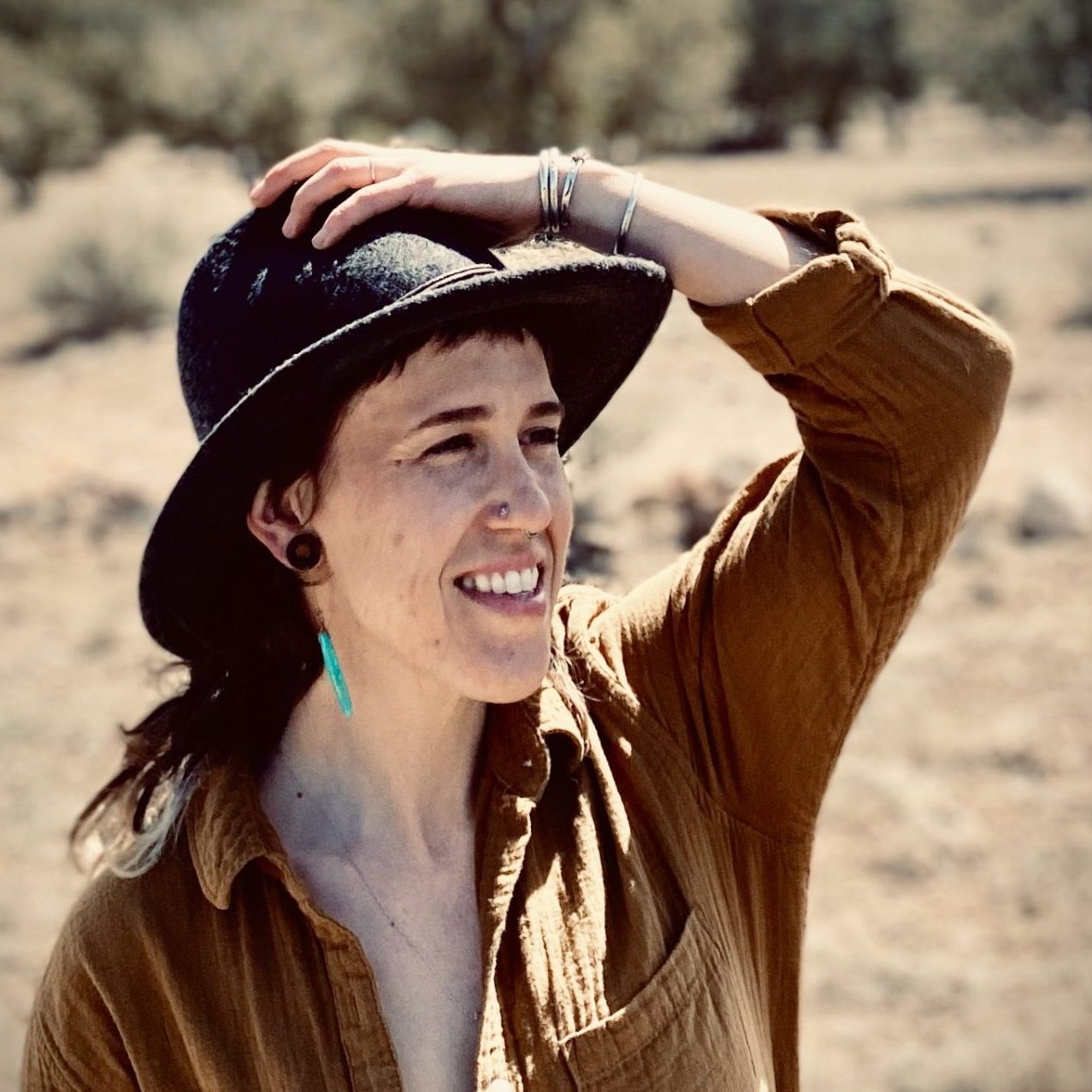 Since answering the call to guiding in 2011, Kim (she/they) has wandered deserts, mountains, rainforests, and the physical and psychic landscapes in between, with humans of all ages. This work began with wilderness therapy, and expanded into rites of passage, with the two often being intertwined on the shared journey of remembering our individual and collective belonging in a modern landscape that often seems to be insisting upon disillusionment and estrangement.
Kim regards the land, water, and non-human beings as co-conspirators with much to offer, and just as much desire to be offered unto. She upholds ceremony as a model for reciprocal relationship, believing that they are no more a place to receive than they are a place to give.
Kim's work is highly individualized, trauma-informed, and centers self-generated ceremony practices and story as mirrors for transformation. Through these modalities, as well as other approaches such as dream work and breathwork, she seeks to honor and support each person's journey of remembering their belonging and deepening their knowledge of the precious, unique gifts that they carry in this world.
More about Kim's work can be found here: www.kimberlybelair.com
GUIDE'S UPCOMING PROGRAMS