The School of Lost Borders in committed to creating opportunities for people from all walks of life to express their invdividual natures within old and modern ceremonial practices.
Solitude and silence in wild nature, the commitment to community, honoring personal intent, and the acknowledgment and responsibility to bring forth one's gifts, are the foundation of our ceremonies and teachings. Every course at the School is a right of passage, a border crossing from the past to the future, from the old to the new, from the outward to the inward, from the self to the Self. The emphasis is on the challenge of life transitions, the borders we all must cross.
Rites of Passage trainings for vision fast guides and other human beings.  Trainings explore the elements of The Four Shields of Human Nature, Mirroring, and Storytelling in immersion programs through one week, two week of month-long trainings.
The modern day vision fast is a border crossing practice. When one steps across the threshold and into the unknown wilderness, boundaries begin to dissolve and our vision begins to expand. Everything is pregnant with meaning, and nature speaks to us in the voices of rock, tree, and wind. Following the ancient pathway of this rite of passage, we step into our true nature and remember our home among the wild. We become who we were born to be.
As our modern culture has grown ever more sophisticated, we have also become ever more divorced from our natural surroundings and from ancient wisdom about living and dying. We have pushed Death away from Life, the dying away from the living - all in order to impose the illusion of control on the uncertainty of change. We have lost touch with the natural world and with our place in it as mortal animals. We have forgotten "how to die."
We seek to answer a call heard in the voices of people who sit in our circles. Many people express a longing to bring their deep and ceremonial relationship with wild nature into their work lives, homes, relationships and communities. Living the Practices is designed to synthesize the traditions of the School of Lost Borders with spiritual, artistic/creative, personal and professional disciplines and practices.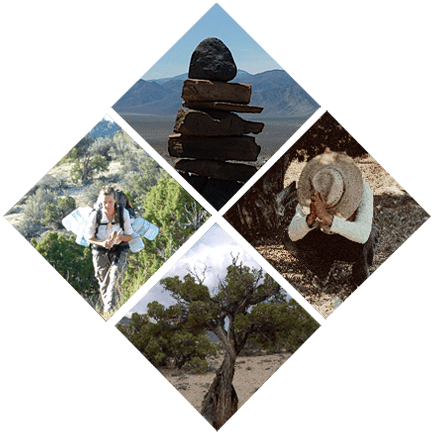 Council is found in many old and new cultures: in families, spiritual centers, schools, hospitals, prisons, nonprofit and corporate boardrooms. The practice is finding increasing use among groups that want to move from a hierarchical power structure to a model in which initiative, responsibility and leadership are shared. It offers a way of communicating that encourages attentive listening and honest and compassionate expression. It is used as a way to vision, to move with conflict, to reveal the truth of a situation, and to get to the heart of a matter.