Life transitions, like entering adulthood, midlife or elderhood are always "DNA invitations" to go out on the land. The need to become anew is planted deeply into our ancestral bones because it was (and is!) crucial for the survival of the community that we let go of what no longer serves and enter the calling of our new becoming.
Sometimes, traumatic events or other drastic life changes will beckon loudly, calling us to enter a deeper conversation with our lives and thus lead the way to the ceremony. Other times, the longing for change may be harder to name, but is equally important. It may be an unnamed sense of separateness from one's inner nature while our outward life seems picture perfect, or a feeling of disconnect with one's life purpose or heart's desire.
So you go alone, with an empty belly and a bare minimum of equipment, into the heart of the wilderness, for four days and nights. There you live with yourself, in perfect solitude. You surrender to the mirror of your wild environment, and to memory, the looks-within-place. You enter the mansions of nature's soul, perhaps to find some of the big questions waiting: "Who am I?" "Who are my people?" and "What is my intent?" You wander the precincts of loneliness, where vision lies waiting. You drink at the springs of your soul and are filled with self-recognition. What is not important falls away so that you can become anew.
Program Overview: The twelve day ceremony involves four days of preparation, four days and nights of fasting alone, and four days of incorporation.  The prep and post fast portions of the program will be held in the Owen's Valley (Payahüünadü), at Baker Creek Campground, and the solo threshold phase of the ceremony will take place in Death Valley National Park (Tüpippüh Valley).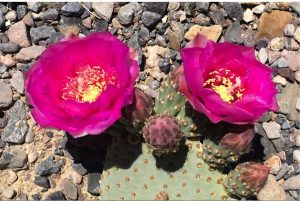 Preparation: Your preparation begins the moment you decide to come, and perhaps it has been happening long before that. Once in the desert, you will be readied to physically, psychologically, mentally, and spiritually benefit from the experience of fasting alone in the wilderness. You will be given an ancient means of looking into the mirror of nature (the Four Shields).
Threshold: The time of fasting and aloneness will take place at Hole in the Wall, Death Valley. Your teachers will maintain a safe perimeter around the area while you are alone and make sure you have sufficient water. Another person will fast nearby. The two of you will be "buddies," each day leaving assurance of your well-being at a stone pile erected along the borders of your respective areas.
Incorporation: You will return to human companionship and a feast. In council you will confirm the attainment of a new maturity. With others, you will tell your story. The Guides will listen, help you to understand, and challenge you to give your vision practical feet — to live the life you have earned. When all the stories have been told, you will celebrate with the others and then return to a life lived with new understanding.
Letter of Intent: As part of the preparation process, we ask that you write a letter of intent. Is there a particular life stage or event you are marking? You are welcome to take your time with your letter, as it is often a longer process to formulate the core knowing of why you are called to this ceremony. However, we ask that you have it ready at least a month before the program.
Program Questions Contact: Petra Lentz-Snow at [email protected]
Additional course details & Materials